People
Petronius: the creator
| | | | | |
| --- | --- | --- | --- | --- |
| Caius Petronius was born into a wealthy family in Marsalla (modern-day Marseilles) in AD/CE 27. As well as writing The Satyricon, one of the earliest novels to reflect the lives of ordinary people, he was arbiter (judge) of elegance and style to the Emperor Nero. Like many servants of an unstable dictator, he was eventually cast aside. Unlike many of his colleagues and modern equivalents, he chose to retire from life as well as public service. | | | | Adam Tomkins' stage appearances include Dundee Rep, Traverse, Byre Theatre, Festival Theatre, Cottier Theatre, The Arches, West Yorkshire Playhouse and Wakefield Theatre Royal. He has worked in community theatre, Theatre in Education as a director and as a dialect coach. He was Voltore in Arbery's Volpone in 2018 and won several awards as director of Mike Bartlett's Bull (also for Arbery) in 2019. Film includes Outlander season 4 and The Last Bus with Timothy Spall. |
---
Encolpius: a young man
| | | | | |
| --- | --- | --- | --- | --- |
| Encolpius claims to have been a gladiator, but he wouldn't last a minute in the circus. Throw him a trident and he'd stab his own foot with it. No, let's be generous and call him a student, young, brash and with his eye on the main chance - although the main chance seldom has its eye on him. Nevertheless, whatever the obstacles - some very painful - that life throws in his path, Encolpius (almost) always rises to the challenge. | | | | Gordon Houston graduated with BA(Hons) Musical Theatre from The University of the West of Scotland. He was most recently Yossarian, the lead in EGTG's Catch-22. Past credits include Jason/Tyrone in Hand to God (EGTG), Travels with my Aunt (Arkle Theatre Company), Reckless (EGTG), Purple (Dir. Rodríguez-Dorans), I Sing! (RAFT). He is delighted to join The Satyricon - very different from his previous work - and he hopes you enjoy what we have in store for you! |
---
Ascyltos: a young man
| | | | | |
| --- | --- | --- | --- | --- |
| Ascyltos should be the gladiator. If there's a fight, he'll be in the middle of it, and if there's a fight he probably started it. He says he's a student and he maintains the proud tradition of regularly getting drunk. He can't remember what he studies but if he ever reaches old age he'll proudly tell you he's a graduate of the University of Life. | | | | Ross Cairns is an Edinburgh based actor/writer and graduate of acting at Langside, Glasgow. His previous theatre credits include Guildenstern in Rosencrantz and Guildenstern Are Dead, Tadge in Penetrator, Mihai Antonescu in Mad Forest, and most recently Artist C in pool (no water). In March 2020 he was scheduled to Richard Greatham in Noel Coward's Hay Fever - a production which he hopes will eventually run in 2021. |
---
Giton: a youth
| | | | | |
| --- | --- | --- | --- | --- |
| We're not sure about Giton. At first he appears not very bright, with no initiative and happy to do whatever Encolpius or others tell him. Then we wonder whether he knows exactly what he wants and gets it by apparently going with the flow. Meanwhile we know he's always hungry, likes to eat and somehow never puts on weight. | | | | Isaac Allen has been acting professionally since 2017. Recent stage appearances include Puck in Where Do Fairies Come From?, and Malone in When A Kiss Is An Act Of Resistance. He has appeared in short films, including Jackson and A Moment Of Love, and voiced lead and supporting characters in the puppetry show Treasure Island, which is due to tour Italy and the USA later this year. He also has a smattering of commercial and radio experience. |
---
The Actors: for all the other roles
Who are you looking for? An innkeeper? We've got one. Slaves? By the handful. Whores young and old? You'll find them. Lichas the sea-captain? Of course. Agamemnon? Well, not that Agamemnon. Who else? Oh, just come to the play and find out.
| | | | | | | |
| --- | --- | --- | --- | --- | --- | --- |
| Joseph Cathal is a Glasgow based actor who trained at Kelvin College, taking part in plays such as Dracula and Macbeth. His Bachelor's degree is from West College Scotland, where he was in The Cripple of Inishmaan. Other credits: A tale etched in blood and hard black pencil, which toured Scotland, and Hangmen in the Gaiety Theatre, Ayr. Studying with the National Youth Film Academy in London has led to appearances in several short films. | | Michael Robert-Brown is an Edinburgh-based actor and director who trained at Performance Arts Studio Scotland. His work for Arbery includes Casanova Dreaming and Volpone. Other stage credits include Blackadder Goes Forth and The Fairmer Wants A Wife (Edinburgh Peoples Theatre), Darknet and 30/60 (PASS), The Fireraisers and Measure for Measure (Proscenium). | | Abbie Robertson studied acting with Glasgow Clyde College and the Royal Conservatoire of Scotland. She has appeared in Habeas Corpus, Our Country's Good, Dorothy's Wonderful Visit to Oz, Market Boy, 13, Mephisto, What Are They Like and Sticks and Scones. She has also made a radio advertisement for Heart Radio. | | Beverley Wright made her stage debut aged 4 as a Poppy in a ballet at the Usher Hall. Recent appearances include Bothered and Bewildered, The Importance of Being Ernest and Ten Times Table, as well as Arbery's The Rose and Crown and Casanova Dreaming. When not treading the boards Bev can be found singing with Rock/Pop band Nobody's Business, trio Spooky Blue and duo Let the Bird Out. |
---
| | |
| --- | --- |
| Martin Foreman | Writer / Co-Director |



Martin's brief onstage career ended when he accepted that his acting talent was limited. As playwright / director he has won awards (from London Solo Festival and Pitlochry Festival Theatre) and critical acclaim for dramas and comedies, including writing / directing a one-woman play, Sunset (), directing J B Priestley's The Rose and Crown (), directing his revised version of Ben Jonson's Volpone () and writing/directing a one-man play about the writer Frederick Rolfe (Now We Are Pope ). He was in the middle of directing rehearsals of Noel Coward's Hay Fever for EGTG in early 2020; this has now been postponed to March 2021.



---
| | | |
| --- | --- | --- |
| Junior Cross started studying acting at a young age in Teatro Las Nobles Bestias in Buenos Aires and has subsequently appeared in many theatre productions in her native Argentina, including Mujeres al final de la noche and Del miedo y sus racimos. She also took part in music videos and short films and collaborated with many Cafe-Concerts in the Buenos Aires independent scene. Since moving to Scotland in 2017, she has been involved in TV, short film and theatre projects. For Arbery Productions she has appeared on stage in Casanova Dreaming as several of the rake's lovers, and been assistant director / stage manager on the award-winning production of Mike Bartlett's Bull. | | |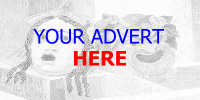 ---
---
---
Newsletters are emailed every 4 - 6 weeks and include news about the upcoming production and background information and trivia about The Satyricon over the last 2,000 years.