Performing Licences
Martin Foreman's The Satyricon is an eighteen-scene two-act play lasting approximately 2h 20m, not including interval. With dozens of characters, it requires a minimum cast of nine, although twelve to fourteen would be ideal. With the author's approval, the script may be shortened and should be adapted for the cast available.
Licensing
The Satyricon may be licensed for production on a worldwide basis. The cost of rights varies according to the producing company, location, size of predicted audience, length of run etc but the starting point is £50 (fifty UK pounds) per performance for amateur productions. Full details from the author at martinforeman.com.
Translation
The script is available for translation; translation rights may be granted at no cost if a production is guaranteed. Translation will be in consultation with the author.
---
Not currently scheduled
* previous productions *
* request a licence *
---
Script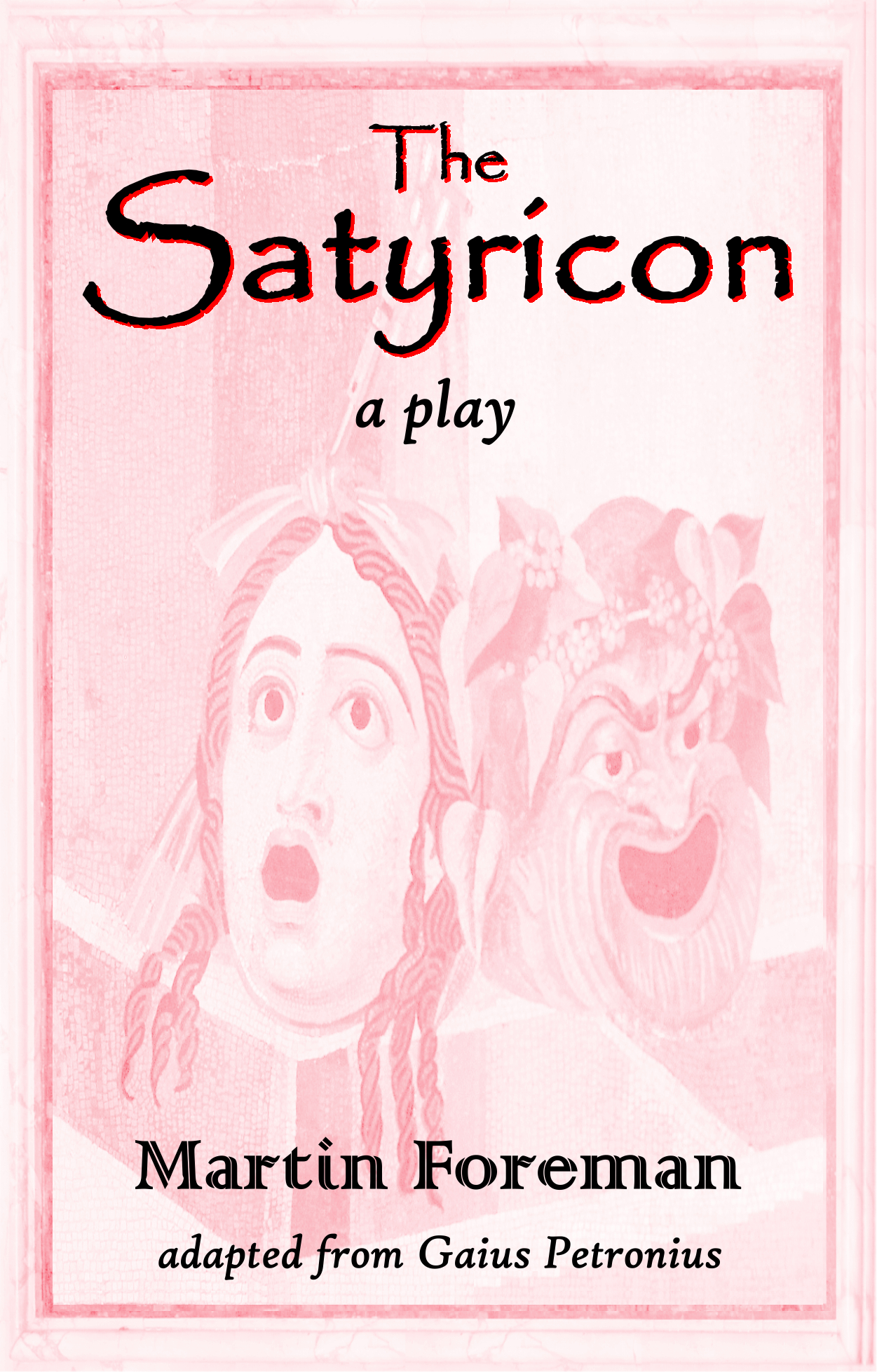 £10.99
free UK postage
---

---
---

supporting amateur theatre