"We're only actors, aren't we? Bring us on when you need us. Put words in our mouths. Then send us home and forget us. But some of us, we watch, we think."
One of the Actors in The Satyricon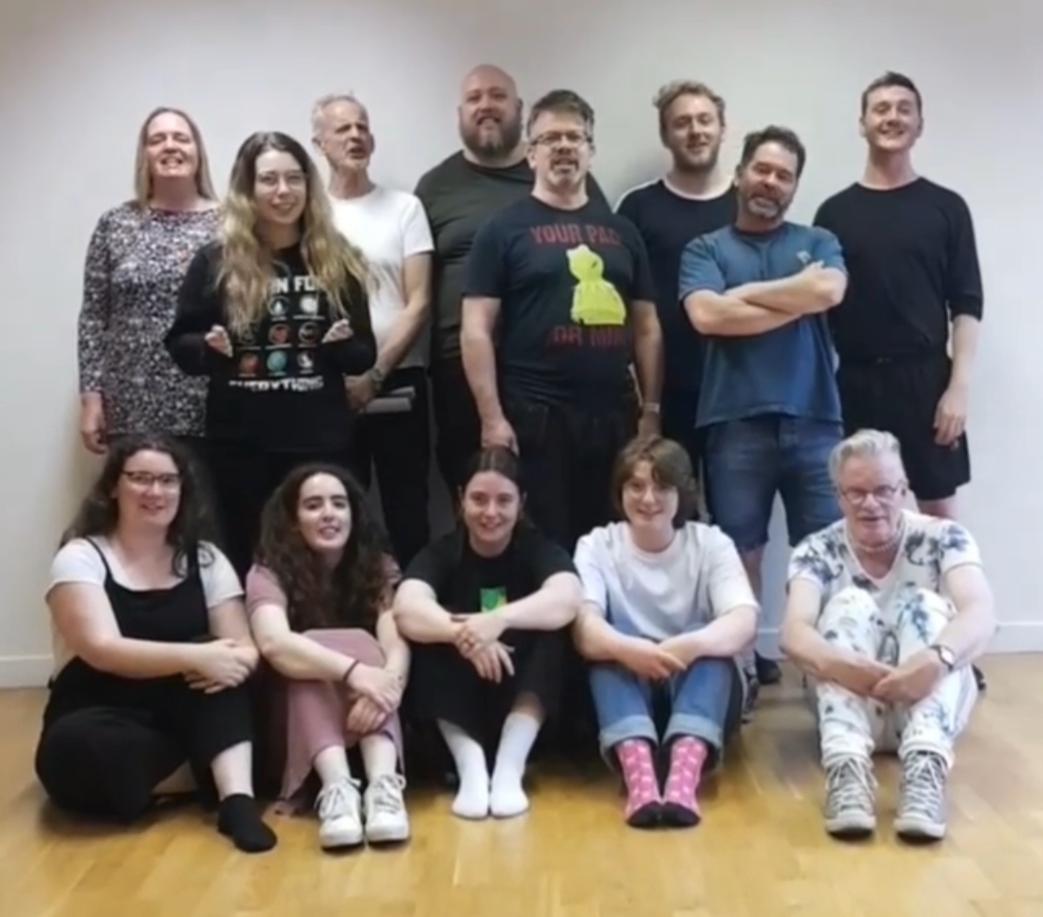 Standing from left:
Wendy McEwan, Karolina Oleskiewicz, Stephen Corrall, Ben Blow, Alastair Lawless, Joseph Cathal, Trev Lord, Lachlan Robertson
Sitting from left: Kelly Louise Edie, Lois Williams, Rhona O'Donnell, Scott Adair, Robert Wylie
---
Scott Adair: Giton
| | | |
| --- | --- | --- |
| Scott Adair grew up in France with a Scottish mother and French father and acted in local theatre there, as Christian in A la croisťe des chemins. This is his first stage appearance since moving to Edinburgh and he is both surprised and grateful to be offered the part of Giton in The Satyricon. It has been a great learning experience for him and he hopes it will lead to many more roles. He has no more theatrical experience to offer but he's proud to have recently given a home to Titus, a tabby kitten. | | |
---
Ben Blow: Ascyltos
| | | |
| --- | --- | --- |
| Almost thirty years have passed between Ben's first treading the boards in his native Scunthorpe and taking on the challenge of The Satyricon. In that time, he has been involved in countless theatre projects, written over 25 plays and co-founded Reality Funds Theatre, a regular contributor to Edinburgh's Fringe theatre scene. He received a first class degree in Drama and Theatre Arts from Queen Margaret University in 2006. Primarily a playwright, his most recently produced plays include Cadaver Synod and Nothing But The Gallows. In 2021 his first short story How the Orchard Became Haunted was published in Shoreline of Infinity magazine. | | |
---
Joseph Cathal: Encolpius
| | | |
| --- | --- | --- |
| Joseph studied acting and performance at Kelvin College in Easterhouse and later went on to do his BA (Hons) at West College Scotland in Paisley. several amateur productions which have taken him all over Scotland. Joseph is a Glasgow-based actor but he has loved working in Edinburgh "with a great cast" on The Satyricon. His roles pre-Covid included Macbeth in the Scottish Play and Martin in A Tale Etched In Blood And Hard Black Pencil. In 2022 he has been Mooney in Hangmen then Sandy Tyrell in Noel Coward's Hay Fever and Lorenzo in The Merchant of Venice, the last two both produced by EGTG. | | |
---
Stephen Corrall: Petronius
| | | |
| --- | --- | --- |
| Stephen is an Edinburgh-based actor who has been involved in many stage, TV and screen productions, including a recent Netflix mini-series The Puppet Master and The Wawel Dragon at the Edinburgh StagEHd Festival . He is a regular Fringe performer and this year played two characters in The Collie's Shed, with previous appearances in Volpone and A Midsummer's Night Dream. Stephen came into acting through am dram, with lead roles in Dad's Army, Whisky Galore and My Boy Jack. He also has a Trinity College London Diploma in Speech and Drama. He is very much the Muso and has played various roles and instruments in several bands over the years. A keen runner, he has to date seven marathons under his belt. Not one for conformity, this year Stephen will be spending Christmas in Lanzarote, or Pluvialia as Petronius may have called it. | | |
---
Kelly Louise Edie: Actor (Seller / Sailor / Worshipper / Slave / etc)
| | | |
| --- | --- | --- |
| Kelly is an Edinburgh/Lothian-based actress who received her Trinity College ATCL Diploma in Speech and Drama with Edinburgh Acting School. Her first role was a survivor in Craft Theatre's The Island. Her Edinburgh debut came as Cecily Cardew in Edinburgh People's Theatre's 2017 production of The Importance of Being Earnest (at the time was Kelly Simmonds) and she has performed in many EPT shows since. Kelly was recently Samantha Morris, a bridesmaid in A Matrimony of Murder written and directed by Angela Milton and assistant directed by Ashley Barlow with Edinburgh Acting School. An active member of the National Youth Film Academy, she is at present participating on their Set Ready programme. "The Satyricon is an amazing opportunity to collab with many creatives, and I'm really looking forward to performing multiple characters in the play." | | |
---
Alastair Lawless: Trimalchio
| | | |
| --- | --- | --- |
| Alastair Lawless started acting seriously at Oxford University and is not remotely bitter that his castmates included at least one future Olivier Award-winner. In Edinburgh, he has played Macduff with "smouldering Calvinistic intensity" (The Scotsman), Banquo, Petruchio and Volpone (twice). His most recent stage appearance was as Arlecchino in Tony Cowrie's version of The Venetian Twins (Arkle Theatre). He is available for funerals, weddings and Bar Mitzvahs. | | |
---
Trev Lord: Actor (Agamemnon / Ship's Mate / etc)
| | | |
| --- | --- | --- |
| Trev was born in Scotland, bellowed "BAH, HUMBUG!" in his first play, and departed Scotland aged 9. He was Pistol in The Merry Wives of Windsor during his A level years and joined the Drama Soc at university, appearing in comedy skits and as Patrice Bombelles in Jean Anouilh's Ring Round the Moon. While living in Japan, he joined an English-speaking theatre group and was immediately cast as Scrooge again. Later performances included Elyot Chase in NoŽl Coward's Private Lives, Brindsley Miller in Peter Shaffer's Black Comedy, and Sir Toby Belch in Twelfth Night. Since returning to Scotland he has remained active with occasional work as an extra plus speaking roles in short films. The Satyricon marks his first quivering steps back on stage after a 15-year hiatus due to "life getting in the way." He foresees no further hiatuses. | | |
---
Wendy McEwan: Actor (Quartilla / Seller / Sailor / etc)
| | | |
| --- | --- | --- |
| When Wendy's midlife crisis hit, she thought about getting a motorbike but instead decided to take up acting. She studied with Acting Out drama school, where she received a Trinity College ATCL Diploma in Speech and Drama. During the 2022 Edinburgh Fringe Wendy appeared in Independence with the Edinburgh Little Theatre company. While training she portrayed the Nurse in Romeo and Juliet, Billing in An Enemy of the People and Lampito/Chorus in Lysistrata. Wendy is excited to be part of The Satyricon and when not on stage she enjoys gardening and hanging out with her dog, Fudge. | | |
---
Rhona O'Donnell: Actor (Daphne / Circe / Seller / Worshipper / etc)
| | | |
| --- | --- | --- |
| bio to come | | |
---
Karolina Oleskiewicz: Actor (Doris / Worshipper / Sailor etc)
| | | |
| --- | --- | --- |
| Karolina has been all over the place. She started with acting, moved to translation then to playwriting and finally back to acting. In 2019 she graduated from MSc Playwriting at the University of Edinburgh. During lockdown she took up acting again and since then stopping has never entered her mind. In 2021 she got the ATCL Diploma in Speech and Drama and performed in The Enemy of the People and Lysistrata with Acting Out Scotland. She has also studied Acting at IDSA. She thinks Edinburgh is the greatest city in the world but when she's here she misses her three rescue dogs and four rescue cats that live a very happy life with her family in a Polish village. The Satyricon is Karolina's first production since graduating and it is a blessing for her to work alongside such inspiring colleagues. | | |
---
Lachlan Robertson: Actor (Lichas / Steward / Constable etc)
| | | |
| --- | --- | --- |
| bio to come | | image to come |
---
Lois Williams: Actor (Tryphaena / Fortunata / Chrysis etc)
| | | |
| --- | --- | --- |
| Lois Williams is an Edinburgh/Fife based actor, having trained in Musical Theatre at Performing Arts Studio Scotland and portraying Emcee/Viktor in Cabaret as part of her studies. She most recently portrayed Jackie Coryton in NoŽl Coward's Hay Fever with EGTG and Jessica in The Merchant of Venice, also EGTG, at this year's Fringe. As a dancer, Lois has received training in various styles such as Latin American, Jazz, Tap and Ballroom. Also an accomplished saxophonist, she gained her Grade 8 with Distinction from Trinity College London in 2015 and now pursues the craft mainly as a hobby along with painting and screen-writing. Lois has found working on The Satyricon challenging but extremely rewarding and is excited to progress in her acting career. | | |
---
Robert Wylie: Eumolpus / Old Woman
| | | |
| --- | --- | --- |
| Robert has performed on stage for most of his life from school, where it started with T M Watson's Johnny Jouk the Gibbet continued at university in Glasgow, where he studied Drama as a subsidiary subject for two years, and onto theatre groups in Paris and Berlin. He has been cast as young and old in Shakespeare and Chekhov, Sophocles and Ionesco with some Music Hall, Pantomime and Burlesque thrown in along the way. He particularly enjoys farce (Feydeau, Orton) and early German language Expressionist pieces (Frisch, Wedekind) and occasionally directs or designs sets where he feels particularly inspired. | | |
---
Martin Foreman: writer & director


Martin has won several awards as a playwright and director and critical acclaim for his dramas and comedies. These include his one-woman play, Sunset, J B Priestley's The Rose and Crown, his revised version of Ben Jonson's Volpone, and his version of Death in Venice, Death on the Lido (aka Tadzio Speaks), that views the classic story from the beautiful youth's eyes. He is also the author of two novels and two short story collections.

martinforeman.com
---
Junior Cross: assistant director
| | | |
| --- | --- | --- |
| Junior Cross has acted in many theatre productions in her native Argentina, including Mujeres al final de la noche and Del miedo y sus racinos, as well as taking part in music videos, short films and many Cafe-Concerts in the Buenos Aires independent scene. Since moving to Scotland in 2017, she has been involved in TV, short film and theatre projects. These include Casanova Dreaming, as several of the rake's lovers, and assistant director on an award-winning production of Mike Bartlett's Bull, both produced by Arbery Theatre. | | |
---
Gordon Hughes: lighting
| | | |
| --- | --- | --- |
| Gordon started doing lighting and other back stage jobs when at school, and spent his latter school and early university years assisting with productions at the Byre Theatre, St Andrews, before moving to Edinburgh and working in most of the Edinburgh theatres, including the Kings Theatre, Festival Theatre and Usher Hall. This has included almost 45 years of lighting shows for EGTG, as well as other Edinburgh theatre, musical and opera groups. He has lit 4 EGTG productions which have won the SCDA Eastern Divisional Full Length play festival, and won an award from the Edinburgh Playhouse for services to amateur drama. | | |
---
Details of other crew members coming shortly.
Preview
4 October 2022
First Night
5 October 2022
Tickets:

---
We're on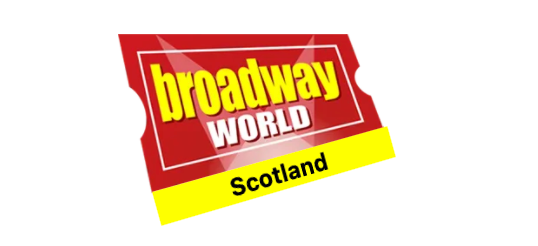 &

---
---