News & Pictures
Keep in touch with developments on this page as well as on social media (see below). Photos and films from rehearsals, as well as other interesting or weird facts relating to The Satyricon appear here.
Coming


26 Jan 2020: casting workshop
we are narrowing our choices and hope to find our cast today - but get in touch (details on the Arbery Productions website) if you are interested in joining us


21 Feb 2020: cast announced


March 2020: publicity photoshoot


April 2020: rehearsals begin



15 Jan 2020
They're off on our fund-raising marathon! To start the ball rolling, we're offering a PRIZE! The first donation of £5+ after 18.00 GMT today wins a free ticket.
We borrowed this pic from a USAAF marathon - we hope they don't mind.
---
17 Dec 2019
We are pleased to confirm that the premiere of The Satyricon will be in the Festival Studio Theatre, Edinburgh, on 24 June 2020 (preview 23 June). Tickets will be on sale in the New Year.
The main entrance to the Festival Theatre in the heart of Edinburgh.
The Satyricon will be in the Studio, a short walk round to the back of the building.
---
1 Dec 2019
Our first casting workshop, with a motley group of actors, went phenomenally well - as can be seen from this photo taken in the first hour. We covered improv, mime, readings and exercises to break down barriers and allow everyone to bring out the best in themselves. Some very talented actors were there and we hope to have them back for the next workshop in January, when we will go deeper into some of the scenes and think about how we both shock the audience and make them laugh.
---
30 Nov 2019
We launched the website today with Thomas Couture's (French, 1815 - 1879) depiction of Roman decadence, which can be seen in the Harvard Art Museum.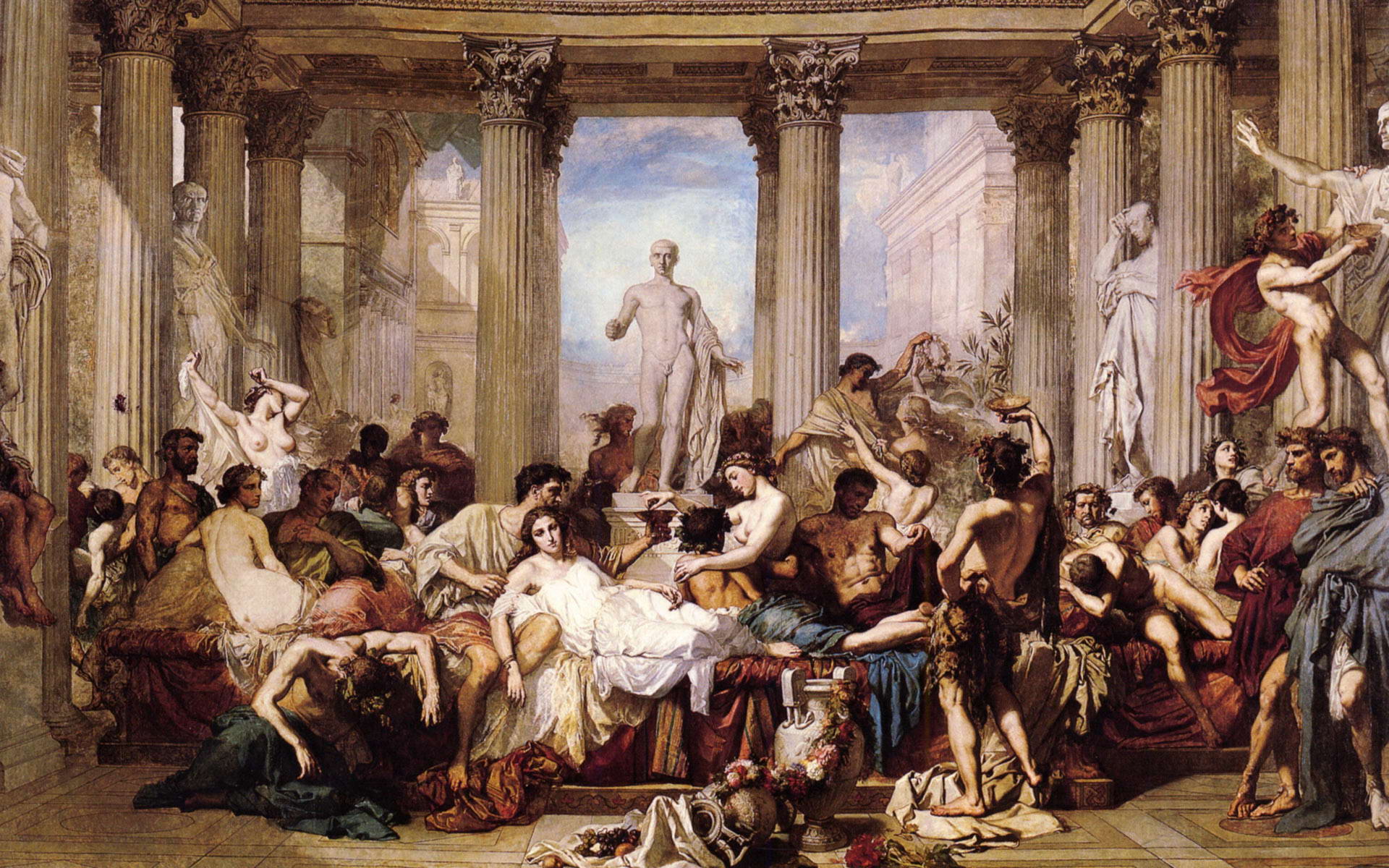 SUPPORT US!
Alternatively,
contact us for bank transfer details.
---
How much we have received and how much we have spent will be itemised here from January 2020.
where the money goes
---
---